Large ponds can be more than just a body of water.
Blue Frog Water Gardens provides beautiful fountain water features for your pond.
We also provide aeration systems for your shoreline and dock areas to control weed growth.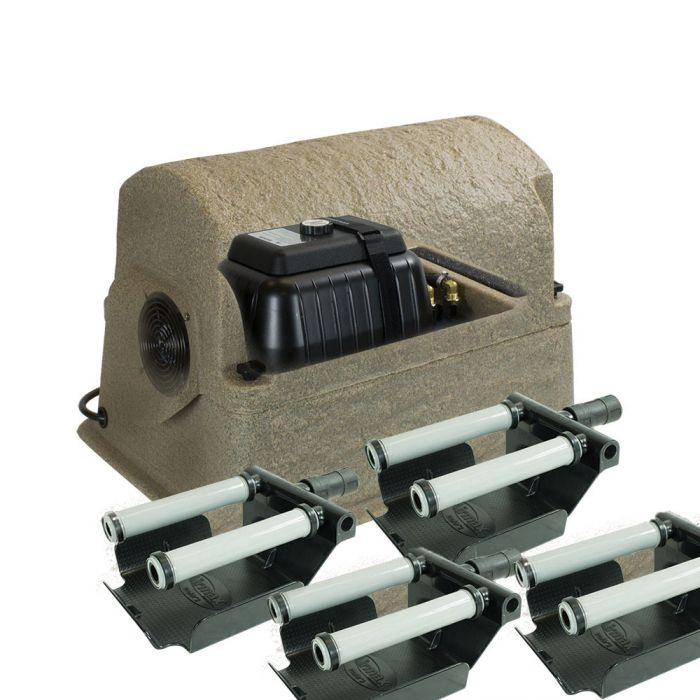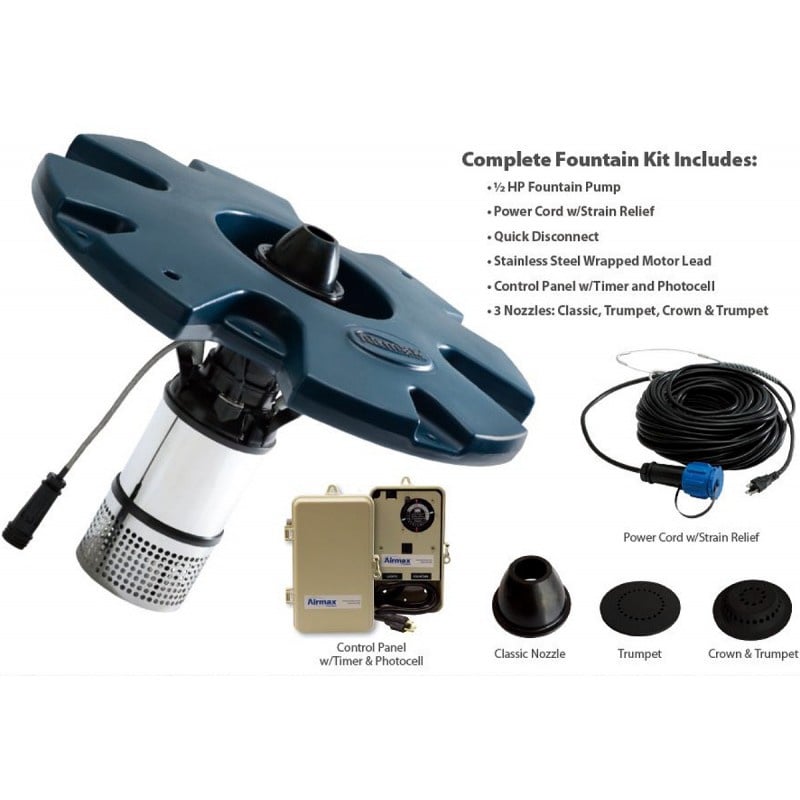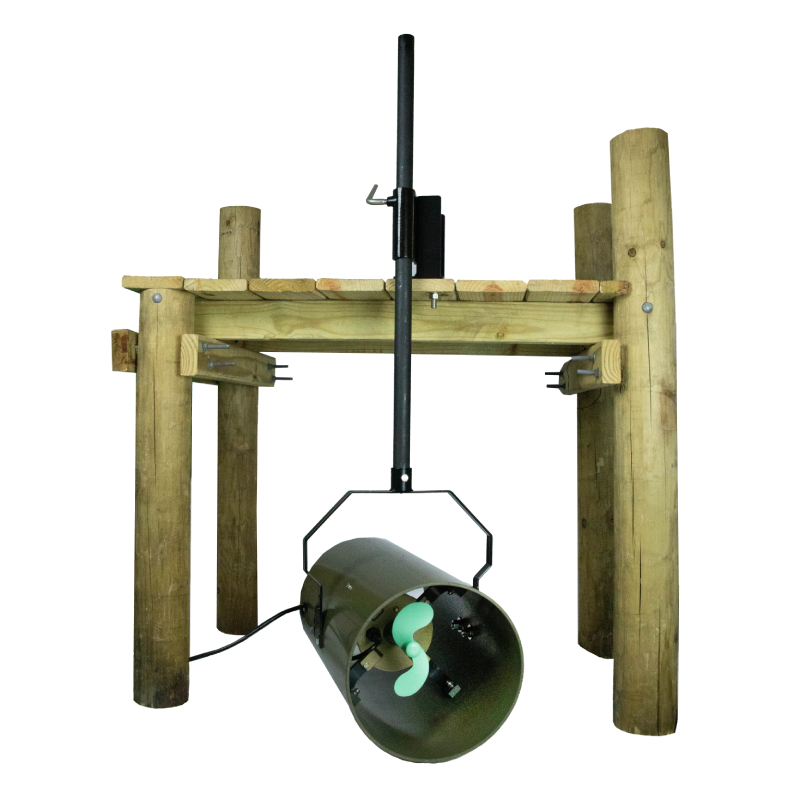 Blue Frog Water Gardens is proud to present, Weeds Away! Operating in as little as 2' of water,

Weeds Away is designed to create a continuous current of water. This current will, like a natural water current, move weeds, muck, silt, and suspended debris away from wherever it is pointed.
This could be your swimming area, dock, marina or pier.
Point the blower up toward the surface of the water and turn it into an aerator.
The current created by the blower also prevents fine silt and sediment partially settling near your swimming area, marina or near your dock which ultimately forms muck. It comes with a quick disconnect power cord and a dock mount kit, 1" x 6' steel pole not included.
Energy efficient, simple installation and customer friendly.
Need to keep your docks clear of ice in the winter?
The Ice Eater is shipped complete with suspension lines and shackles.
Take out of the box, hang from a pier or boat 2-3′ down, and plug it in.

The Ice Eater's propeller draws up warmer subsurface water through our patented Venturi-styled housing and deflects it to the surface.
By creating a constant circulation of the warmer subsurface water and colder surface water, the Ice Eater will prevent further ice formation and melt existing ice.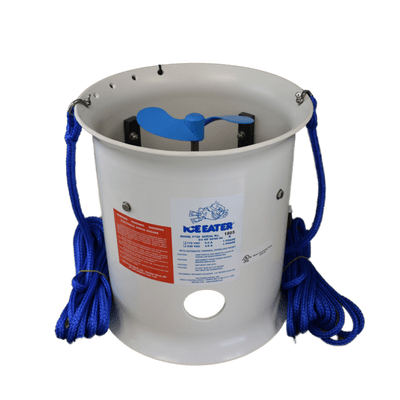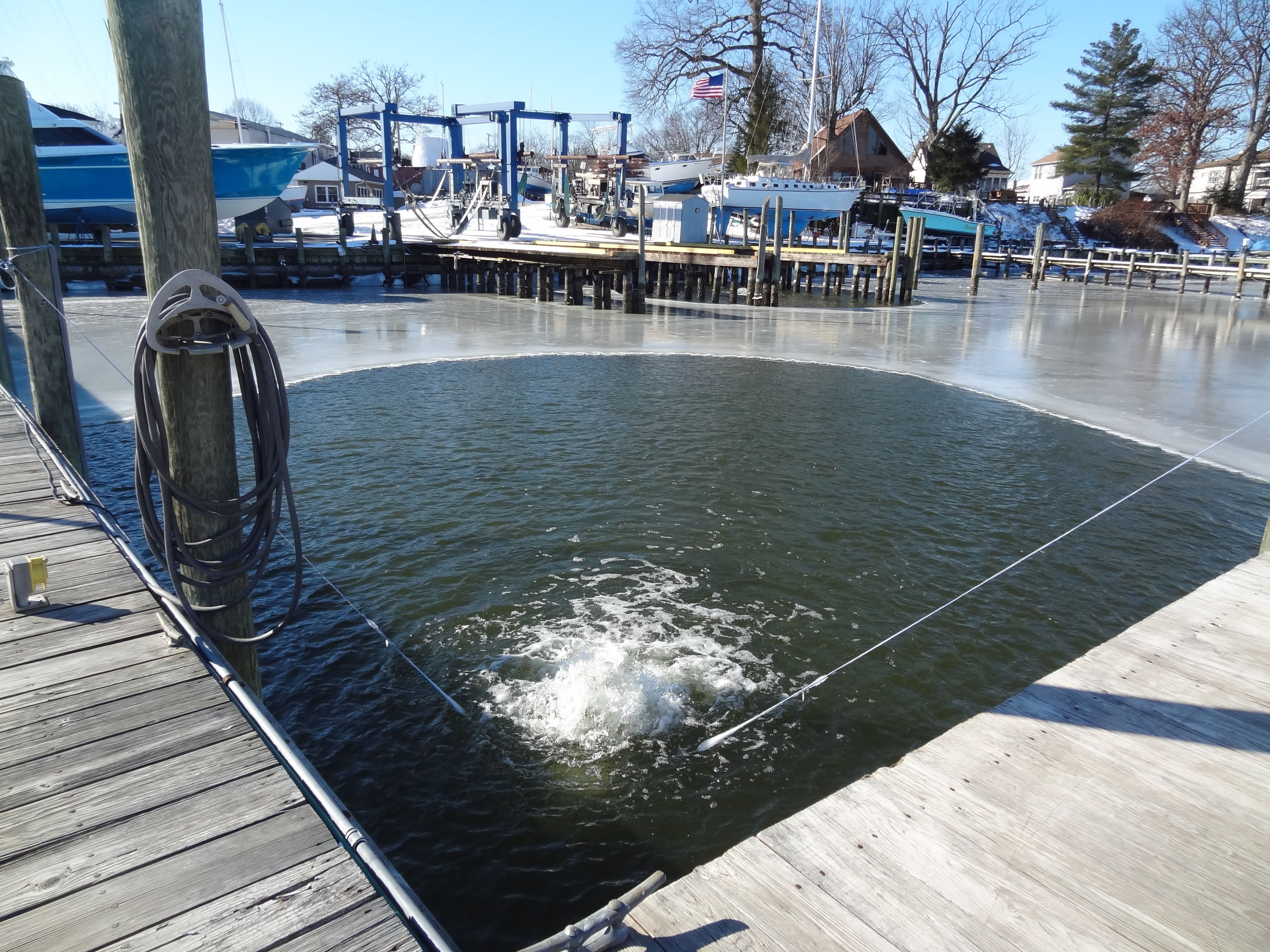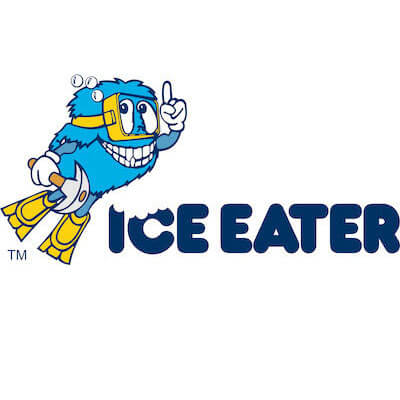 Contact us today to arrange a site visit to your campground