Vegetated Ecoshield - Shoreline Erosion Control
What is Vegetated EcoShieldTM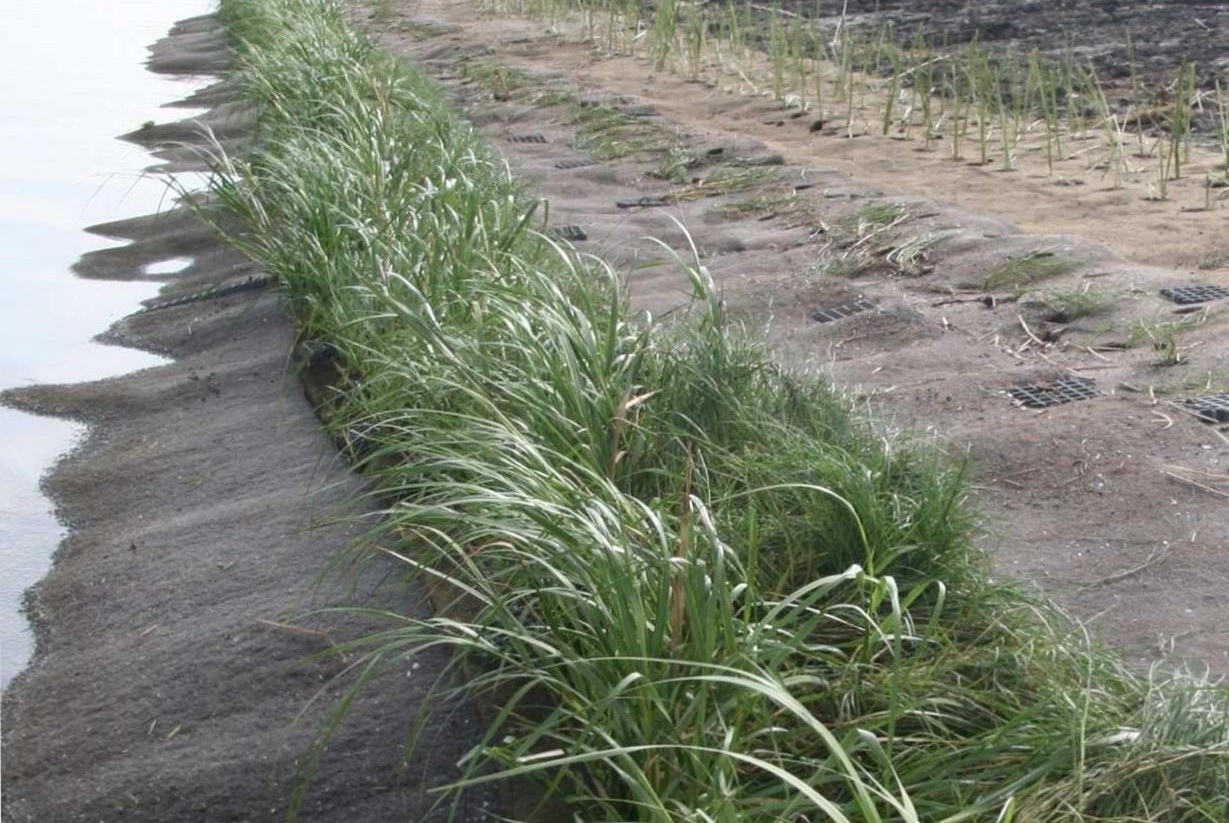 Vegetated EcoShieldTM is a green infrastructure product that protects existing shorelines and stabilizes banks, while promoting vegetative growth
to create a "living shoreline".
Designed as a protective medium for vegetation to establish, grow, and spread, Vegetated EcoShieldTM compliments flood protection by reducing wave energies and extending the life of shorelines, levee systems, berms, and terraces.
It also enhances the natural processes of the ecosystem by creating coastal habitats for waterfowl, wildlife, and aquatic life.
Vegetation
Plant species for Vegetated EcoShieldTM are selected based upon the location and water salinities for each project. Terrestrial plants such as wetland sedges, rushes and grasses are preferred due to their ability to develop a superior root structure and ultimately increased spread.
Scientific LIDAR measurements have also shown clear trends of vegetative development and deep-rooted plants growing successfully.
Erosion Wave Protection
Scientific research conducted demonstrated that one layer of the base matrix layer without vegetation is effective in reducing wave heights by 40%. With multiple layers and the addition of vegetation, it is expected that the reduction would be of even greater significance.
Construction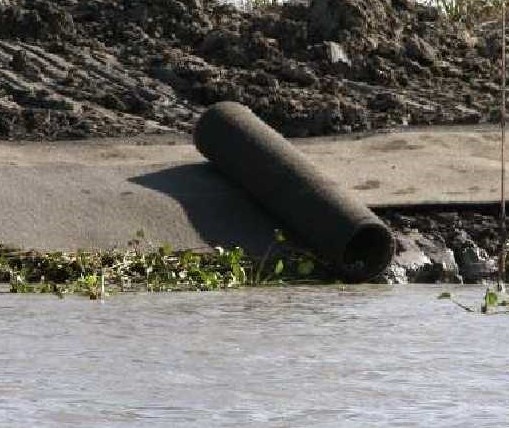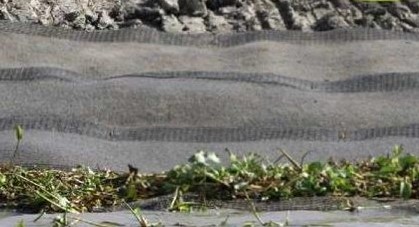 Layers of durable matrix mat made from recycled Polyethylene terephthalate (PET) plastic are anchored in a stepped formation parallel to the shoreline. Each matrix layer is seven and a half feet (7.5') wide by ninety feet (90') in length.
In addition, pre-planted matrix strips are anchored at the waterline or mean high water (MHW).
Native grasses are then planted in the top most matrix later to complete the ecosystem.
The matrix provides a strong medium which protects new plant roots allowing them to root in, spread and grow.
The combination of the matrix mat and plants serve to shear wave energies, while protecting the shoreline from erosion.
Maintenance
Maintenance of Vegetated EcoShieldTM is simple and cost effective. Routine tasks include checking anchors or staples, and caring for vegetation with occasional watering in the early planting period
Anchoring
Vegetated EcoShieldTM is secured in place by anchoring, depending on local climate and water conditions. Techniques include securing to the earthen berm using rebar anchor staples and a semi-flexible grating.